2018 Nissan Sentra
Find Yours
View Specials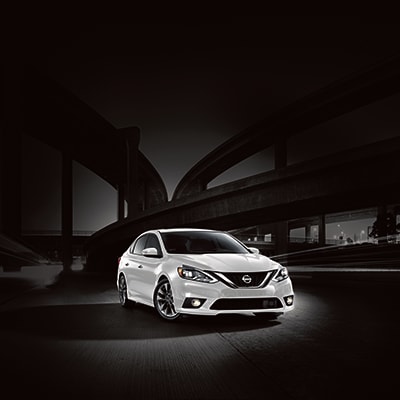 2018 Nissan Sentra Exterior Features
Nissan Intelligent Key with Push Button Start
Seamless Access to a Seamless Ride
The lavish design and feel of the 2018 Nissan Sentra is complemented by features that cater to your need for a convenient process. The Nissan Intelligent Key with push button start captures this vision, allowing you to get your engine started and settings activated without needing to fumbling around for keys.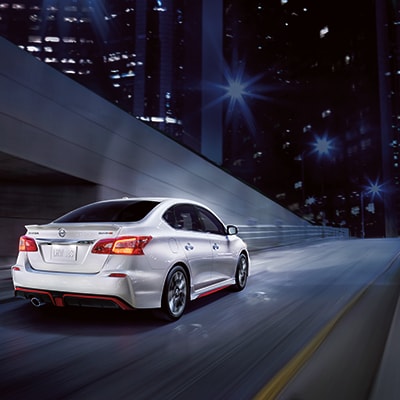 SR Turbo and Nismo
Performance Variants
The 2018 Nissan Sentra offers explosive potential depending upon the trim level and model options you choose. The SR Turbo model features a 1.6-liter direct-injection turbocharged engine, tuned suspension and steering, while a Nismo model incorporates a NISMO-tuned suspension, 18-inch NISMO wheels and a NISMO body kit for enhanced aerodynamics.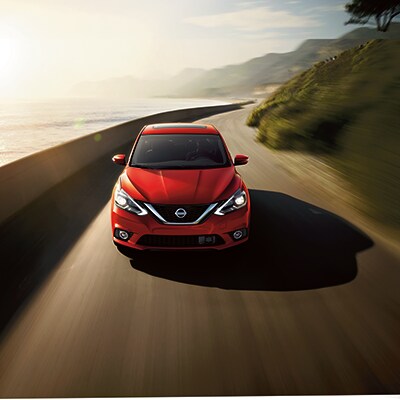 Main Header
LED Low Beam Projector Headlights
Visualize your Next Move
A brightened front end keeps your line of sight clear and the vehicles that pass by aware of your presence. That is certainly the case for the 2018 Nissan Sentra, including available LED low beam projector headlights with LED accents to keep you anticipating what lies ahead.

More Features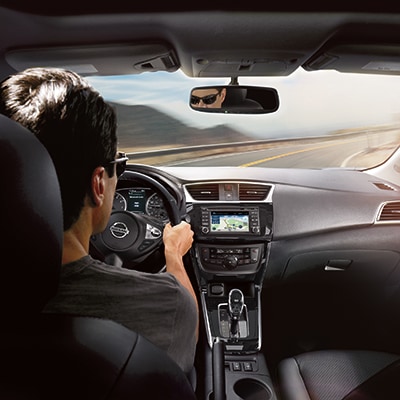 2018 Nissan Sentra Interior Features
Power Sliding Glass Moonroof
Embracing the Scenery
Sometimes, you just feel like opening things up and gaining additional perspective. Any warm-weather cruise in the 2018 Nissan Sentra accommodates this feeling, with a power sliding glass moonroof that features a seamless tilt function. Take in fresh air from above and let the warm sunshine enter the cabin, bringing you even closer to the scenic landscapes you trek through.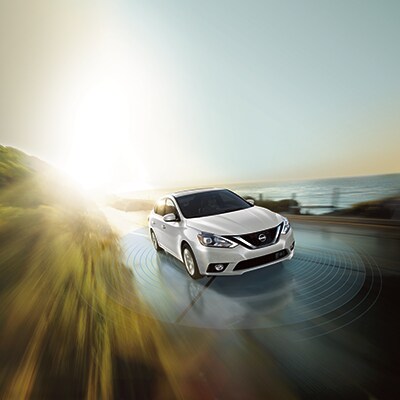 Driver-Assist Tech
Prepare for the Unknown
The 2018 Nissan Sentra comes equipped with driver-assist tech to prepare for the moments you least expect. Features include a standard Nissan RearView monitor and automatic emergency braking, a precautionary amenity you won't discover on the competing Chevy Cruze. Available features include a class-exclusive easy-fill tire alert, blind-spot monitoring and rear cross-traffic alert.