2019 Nissan Kicks
Find Yours
View Specials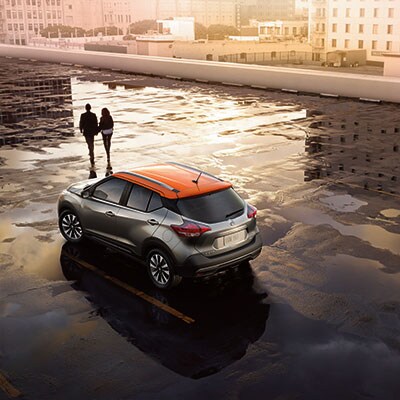 Fuel Economy
Class-Leading Efficiency
For a more rewarding drive with fewer delays, choose the new Nissan Kicks. Featuring 31 miles per gallon city and 36 miles per gallon highway fuel economy estimates, this stylish subcompact crossover keeps you moving for extended periods to enjoy the entirety of these experiences with minimal interruption.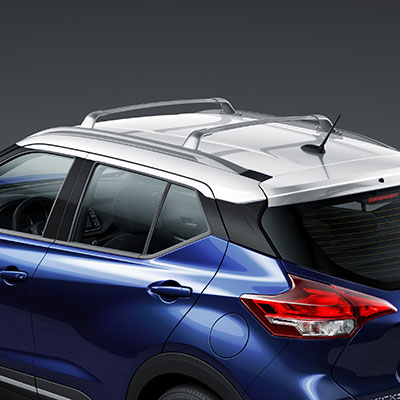 Roof Rails
Accommodate your Favorite Activities
When it comes to outdoor hobbies and personal passions, you'll want a vehicle that can properly accommodate an active lifestyle and what's next on the schedule. With standard built-in roof rails, the new Nissan Kicks can fulfill this versatile role naturally. Secure your bike, kayak, skiing equipment and snowboard to conveniently partake in these activities on your own terms.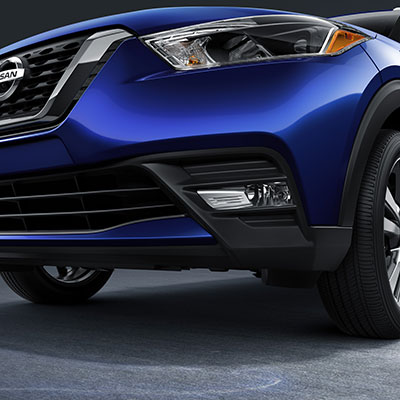 Intelligent Automatic Headlights
Convenient Visibility Design
For a set-and-forget lighting system that helps you maintain exceptional visibility on the move throughout the day, the new Nissan Kicks features standard intelligent automatic headlights with multi-reflector halogen headlights. If you prefer an enhanced glow and more defined presence, available LED headlights with LED signature accents can help achieve this brilliant effect.

2019 Nissan Kicks Interior Features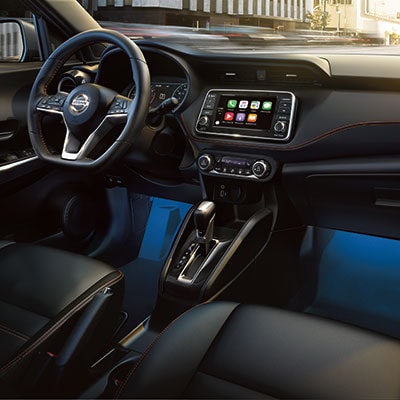 Bose® Personal® Plus Audio System
Channel How you Listen
Want to tailor how the audio quality within your vehicle is delivered? Through PersonalSpace™ Control of an available Bose® Personal® Plus Audio System, you can command how these podcasts, playlists and radio channels are specifically amplified through eight speakers and the driver's seat headrest speakers for a streaming experience unique to personal infotainment preferences.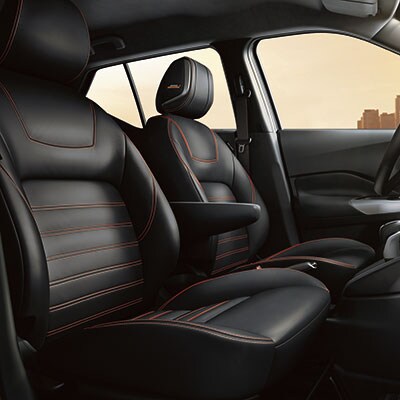 Zero Gravity Seats
Comfort that Endures
Engineered with the brilliance of space-age technology firmly in mind, these innovative seating arrangements account for the big picture of your driving experience. Crafted to limit passenger fatigue as an hours-long ride progresses, you'll find the lasting comfort of these positions rewarding for a memorable experience regardless of trip length.