2018 Nissan Maxima
Find Yours
View Specials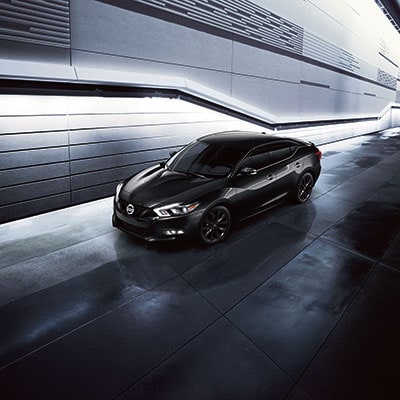 2018 Nissan Maxima® Exterior Features
Power and Performance
Unanticipated Exhilaration: Brawny Power and Nimble Handling Dynamics
The 2018 Nissan Maxima® boasts a powerful 3.5-liter VQ V6 engine with a massive 300 horsepower and 261 pound-feet, while retaining optimal efficiency due to its Xtronic CVT® (Continuously Variable Transmission) resulting in 30 highway miles per gallon. With column-mounted paddle shifters for further personalized performance capabilities and a selectable Sport mode, the 2018 Nissan Maxima comes fully equipped for thrilling performance as standard.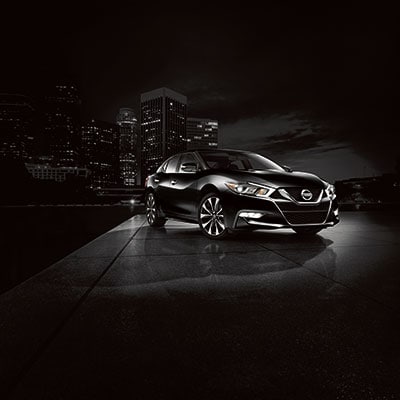 Nissan Intelligent Safety
Safety
Robust Craftsmanship, Innovative Safety Systems
Utilizing a network of exterior sensors, the 2018 Nissan Maxima® employs the latest in Nissan safety innovations and meticulous craftsmanship to ensure the utmost safety of its passengers. From Intelligent Cruise Control to Blind Spot Warning and even Intelligent Forward Collision Warning, the Nissan Maxima®'s sonar system on all four vehicle corners ensures maximal safety. Constructed with strong materials and amended with multiple supplemental airbags with rollover sensors, the Maxima® spares no expense throughout its craftsmanship to provide peace of mind.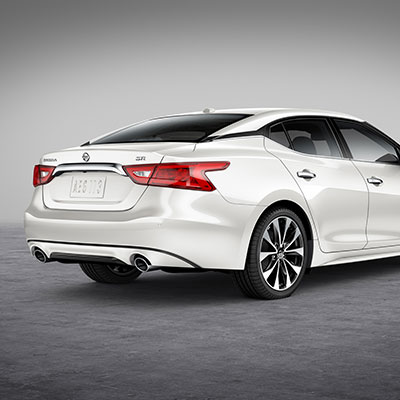 Design
Bold, Sophisticated, and Unmistakably Eminent
Across its six available trim levels, the Nissan Maxima® employs bold body styling and visually arresting exterior colors for an unmistakable appearance. Advanced aerodynamic sculpting and aggressively styled headlights invigorate the senses with confidence and composure, captivating onlookers and inviting drivers to partake in the Maxima® experience behind the wheel with every glance.

More Features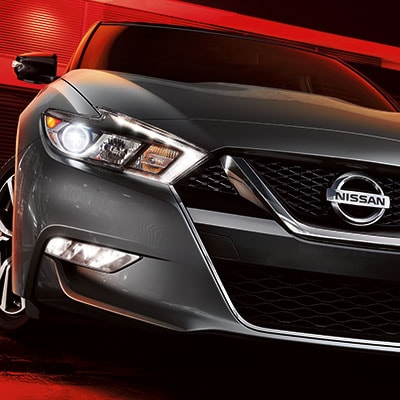 2018 Nissan Maxima® Interior Features
Technology
Nissan Intelligent Mobility™ - Intuitive and Powerful
Amending the various driver assistance and safety systems included within the Nissan Intelligent Mobility™ suite, an array of amenities and features packed inside the 8-inch color display seamlessly amend any modern lifestyle. With Apple CarPlay™ and Android Auto™ intregration alongside the NissanConnect® services (powered by SiriusXM®) with SiriusXM® Travel Link, the technology featured within the Nissan Intelligent Mobility™ systems provide maximal convenience for prospective Maxima® owners.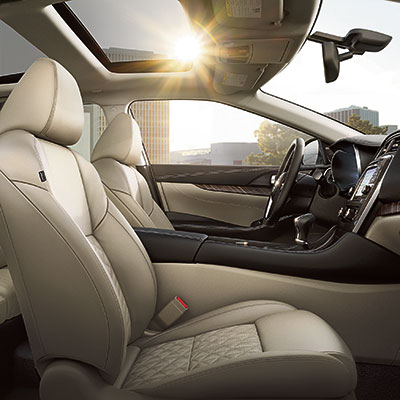 Interior Design
Ergonomic, Stylish, and Comfortable
With available front Zero Gravity 3D-bolstered and climate controlled seats appointed with leather or Italian-made Alcantara®, the premium interior available within the Nissan Maxima® offers unrivaled eminence and luxury. Further available with a dual-panel panoramic moonroof, the interior design of the Nissan Maxima® stands as uniquely spacious and comfortable within its segment.